Ighalo reacts to Matic telling Romelu Lukaku to 'shut up'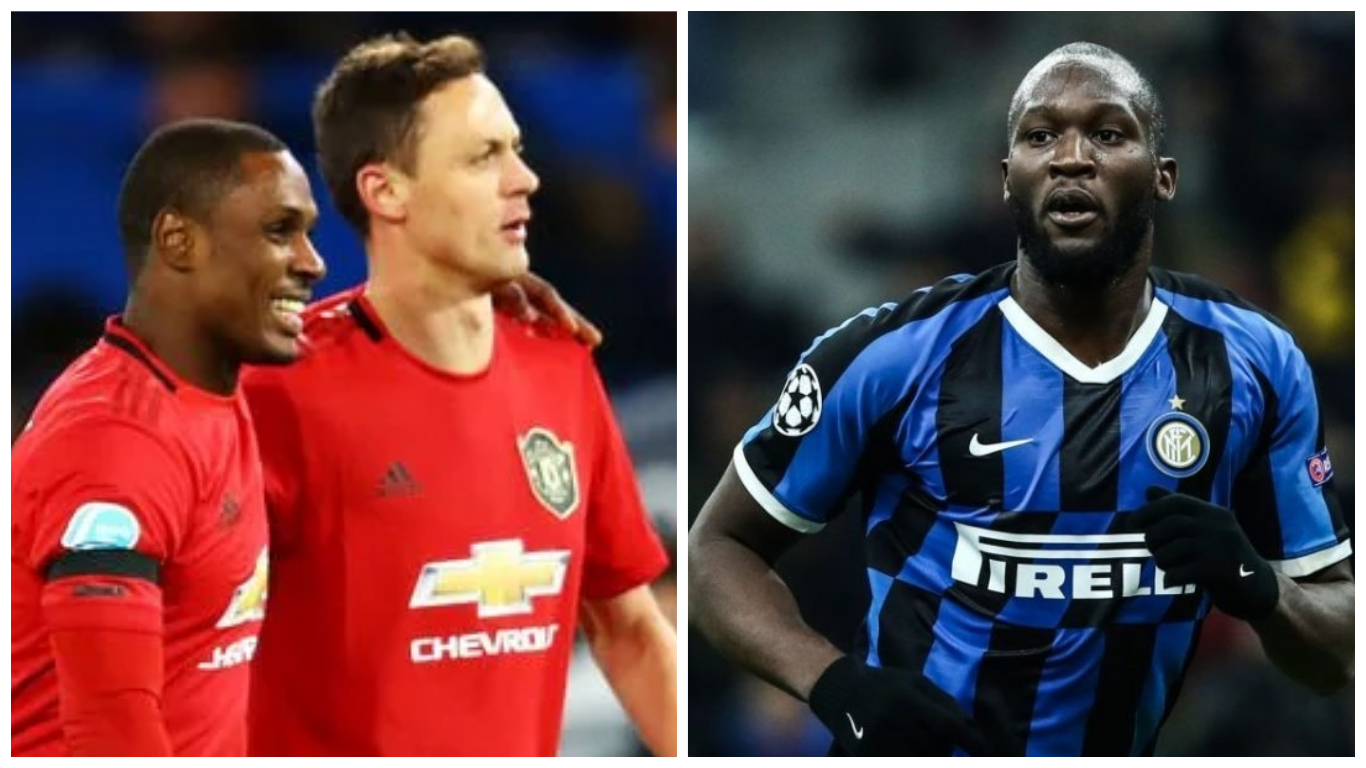 Manchester United star Odion Ighalo has labelled Nemanja Matic a 'crazy guy' for telling Romelu Lukaku to shut up on Instagram.
Lukaku was having a Instagram LIVE session with Thierry Henry on Thursday night when the Serbia international made the comments. Lukaku left Old Trafford for Inter Milan during last summer's transfer window.
Matic said 'shut up Romelu' on Lukaku's Instagram chat with Henry on Thursday evening.
Fans loved it at the time, with one saying: "Matic asking Lukaku to shut the f*** up.
"Matic telling Lukaku to shut up puts him in the running for player of the season surely?" added another.
"Nemanja Matic telling Lukaku to shut up and let Henry talk is my football moment of the day," said a third.
"Lukaku wasn't even the one talking. Don Matic," were the words of a fourth fan.
And a sixth supporter added: "Think I need to start backing Matic more often."
Matic's comments were clearly made in jest.
And Ighalo has now responded to a fan screenshotting the comments on Twitter, saying: "He's crazy guy hahahahaha."
Matic and Lukaku both signed for United in the summer of 2017, with Jose Mourinho landing the duo from Chelsea and Everton respectively.
Lukaku lasted two years at Old Trafford before being sold to Inter Milan in the summer for a huge £73million.
And he's previously revealed that Ole Gunnar Solskjaer's decision to play him on the wing prompted him into departing for the San Siro.
"It was after the game against West Ham at home, Solskjaer decided to put me on the right wing, very wide," he said.
"Once I learned that Solskjaer planned to put me on the wing, then I knew my time at Manchester United was over.
"The experience in Manchester made me head stronger because not everything went as I had expected.
"I didn't win what I was hoping for, my performance was not entirely positive and I didn't even feel 100 per cent wanted.
"Not so much from the technical staff or from my team-mates, but from the people around.
"So after the match against Chelsea, on April 28, the coach called me for a meeting and I told him what I thought and that I wanted to leave.
"He read in my face that I didn't want to stay any longer and he replied that he didn't want to hold anyone against it.
"He understood my point of view and assured me that he would do everything possible to satisfy me. He earned my respect and, until I left Manchester, there was no problem with him.
Read Also: Coronavirus: I'm officially bored I miss football – Ighalo
"Even the management helped me. I also spoke with Ed Woodward and Matt Judge and everyone understood why I wanted to leave.
"It was a frank and honest conversation. There was no war, but the decision was shared. This is why the leaders of United and Solskjaer will have my eternal respect."
The post Ighalo reacts to Matic telling Romelu Lukaku to 'shut up' appeared first on Sporting Life.