Barcelona celebrate Messi's best assists in seven minutes (Video)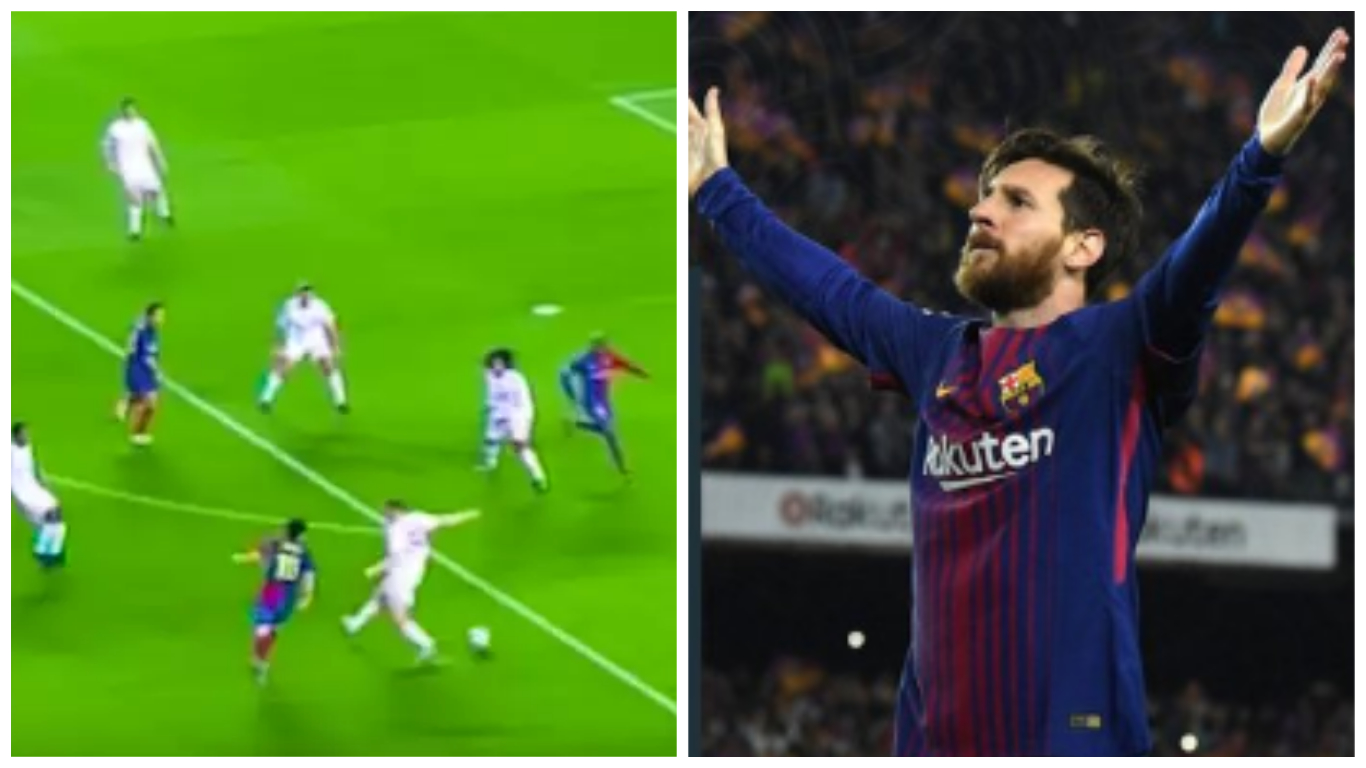 Barcelona are doing their bit to help us in times of self-isolation by uploading a clip of Lionel Messi's best assists.
While the six-time Ballon d'Or winner's innate goalscoring and dribbling abilities are often highlighted the most, one simply cannot ignore the fact that Messi is also the best playmaker of all-time.
Greatest assist provider
Of
All
Time

— FC Barcelona (from ) (@FCBarcelona) March 24, 2020
136 – Lionel Messi also posted the most assists in the last decade within the top five European leagues (136); 28 more than any other player in the 2010s. Ridiculous. #Opta2010s pic.twitter.com/MW1iTs6jzf

— OptaJoe (@OptaJoe) December 30, 2019
He's recorded an outrageous 289 assists in 856 career appearances for club and country and Barcelona have put together a compilation of the very best he has conjured up in Blaugrana colours.
It's essentially seven minutes of Messi setting up his teammates with some of the most ridiculous passes you've ever laid eyes on. The Argentine artist makes it look unbelievably easy, delicately threading the ball through with the perfect weight and timing of pass.
Whether it's a square or lobbed pass in behind, Messi's knack for splitting defences apart in one swift motion is truly unparalleled. To play in attack with him must be an absolute joy, knowing that if you make a run in behind there's no doubt that Messi will find you.
Lionel Messi's hat-trick of assists on Sunday was the fourth of his career pic.twitter.com/slYi06MBwn

— B/R Football (@brfootball) February 10, 2020
Read Also: Barcelona in talks with Messi, others to take pay cut
Messi is so good that not only does he do hat-tricks of goals, he specialises in hat-tricks of assists too. Only six players managed to supply three assists in one game in the top five leagues last season on the whole, but Messi has achieved the feat on four separate occasions in his stunning career.
The most recent instance was in February assisted Frenkie De Jong's goal against Real Betis with a delightfully lobbed pass, before laying on assists for Sergio Busquets and Clement Lenglet in a 3-2 victory.
The post Barcelona celebrate Messi's best assists in seven minutes (Video) appeared first on Sporting Life.